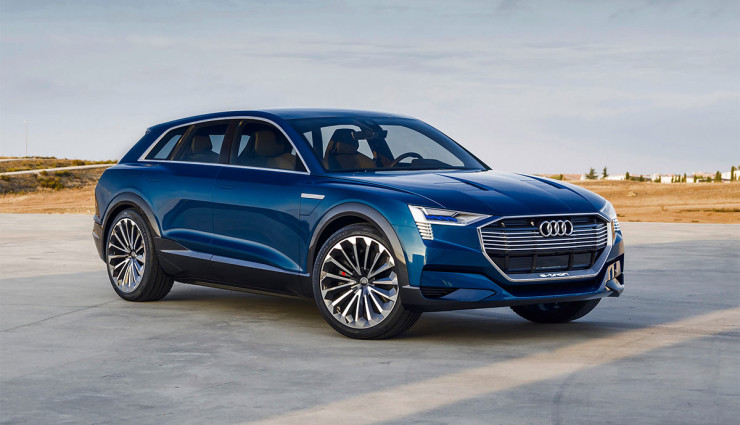 By 2018, Audi plans to have an all-electric SUV at dealerships across the country, and here at DCH Audi Oxnard, we couldn't be more excited about the prospect. Not only has Audi loaned its technological expertise to the realm of autonomous driving, but now the realm of electric vehicles as well, and we have confidence the automaker is going to deliver something amazing. In fact, there's talk that when Audi's all-electric SUV arrives, its powertrain will be even smarter than that of the Tesla Model X. Here's what we mean by that.
Currently, the Tesla Model S and X have a dual-motor system that uses mechanical differentials to distribute power from one side of the vehicle to the other. What will set Audi's SUV apart is that its three-motor system will primarily use software and the motors themselves to distribute power. The plan is to link electronic aids like anti-lock brakes, stability control, and traction control to the motors, allowing software to constantly tweak the vehicle's responsiveness.
Audi says this system will provide a smoother, more enjoyable driving experience, making the SUV more agile than most other vehicles its size. The automaker also plans to implement torque vectoring in the SUV's rear motors, which will boost its launch and handling abilities.
Though the Audi all-electric SUV won't be available for a few more years, our wide selection of new and used Audi models should be able to tide you over until then. Call, contact us online, or stop by the dealership today to schedule a test drive.
Image: Audi