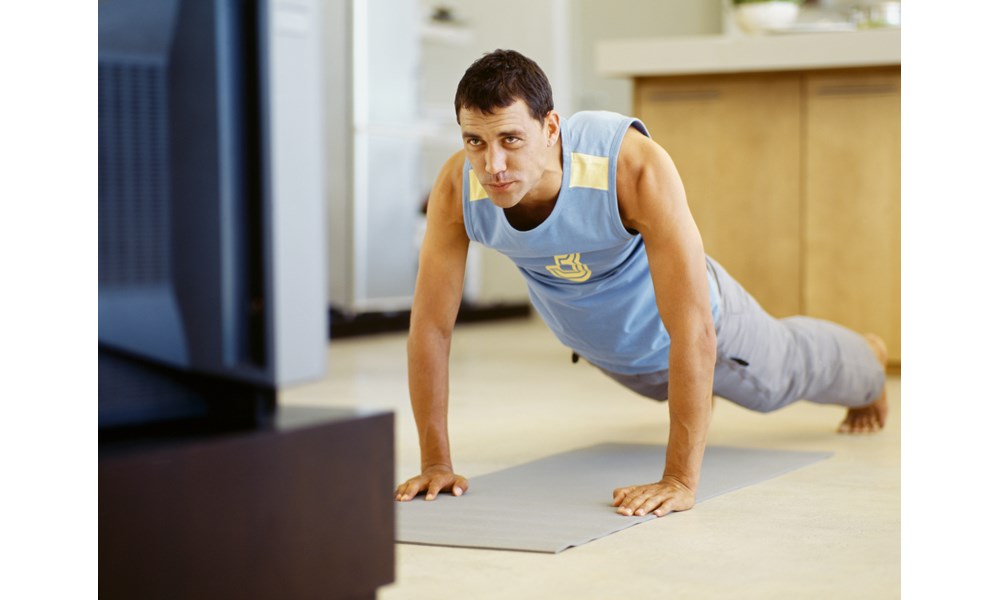 Having a home gym often seems like a luxury only enormously wealthy people can have at their house. When you picture it, you see the top-of-the-line treadmills, elliptical machines, sound system, mirrored walls, etc. What you don't realize is that even some of the smallest, most inexpensive tools can help you create a complete home gym. You don't necessarily need all the fancy stuff—although it would be nice! With this guide from DCH Audi Oxnard, you'll be able to complete a variety of workouts right from home.
Before embarking on your shopping frenzy to help build your home gym, think about your budget vs. what you need to have a well-balanced home gym. It's important to buy a variety of exercise tools—not just cardio equipment and or strengthening tools. Also, keep in mind that you're better off buying the best of a cheaper piece of equipment than buying a cheaper version of a more expensive piece.
Basic - Basic items like exercise balls, medicine balls, resistance bands and jump ropes are relatively inexpensive but can really add a lot to your workout. An exercise ball is great for targeting your "core" for Pilates workouts. It can also stand in for a bench while lifting weights or doing crunches. A medicine ball can be used in place of weights for some exercises and is also good for core work. Resistance bands are great for inner thighs and butt work. Now, you probably don't need all of these, but you'll need at least one or two. You'll also want to invest in a mat.
Mid-level - Items that are middle of the road as far as price include dumbbells or hand weights, a low-end bench, exercise pad, and gel-based balance beam. The hand weights are great because they're versatile and can be used in combination with a variety of exercises. The exercise pad and balance beam help develop core strength and improve posture.
High end - Of course, the cardio equipment is the most expensive and most daunting purchase. Cardio equipment includes items like treadmills, stationary bikes, rowing machines and ellipticals. All of these help promote overall body conditioning, muscle toning, and weight loss. They're "heart-healthy." You'll likely want to purchase at least one of these if you can. Used in combination with a few items from the basic and mid-level categories, you'd have a totally complete home gym.
In addition to cardio equipment, you could also purchase an adjustable weight training bench, all-in-one multi-gym, a stretch machine, or Pilates machine. These machines provide body-shaping, weight loss, and muscle tone.
Regardless of what you choose, be sure before you buy the equipment you do one thing—try it out. Don't be afraid to get one a piece of equipment at the store and see how you like it. Look at how easy it is to use, assemble and whether or not it's a quality product. Once you get it home, be sure to inspect it and make sure it's stable.