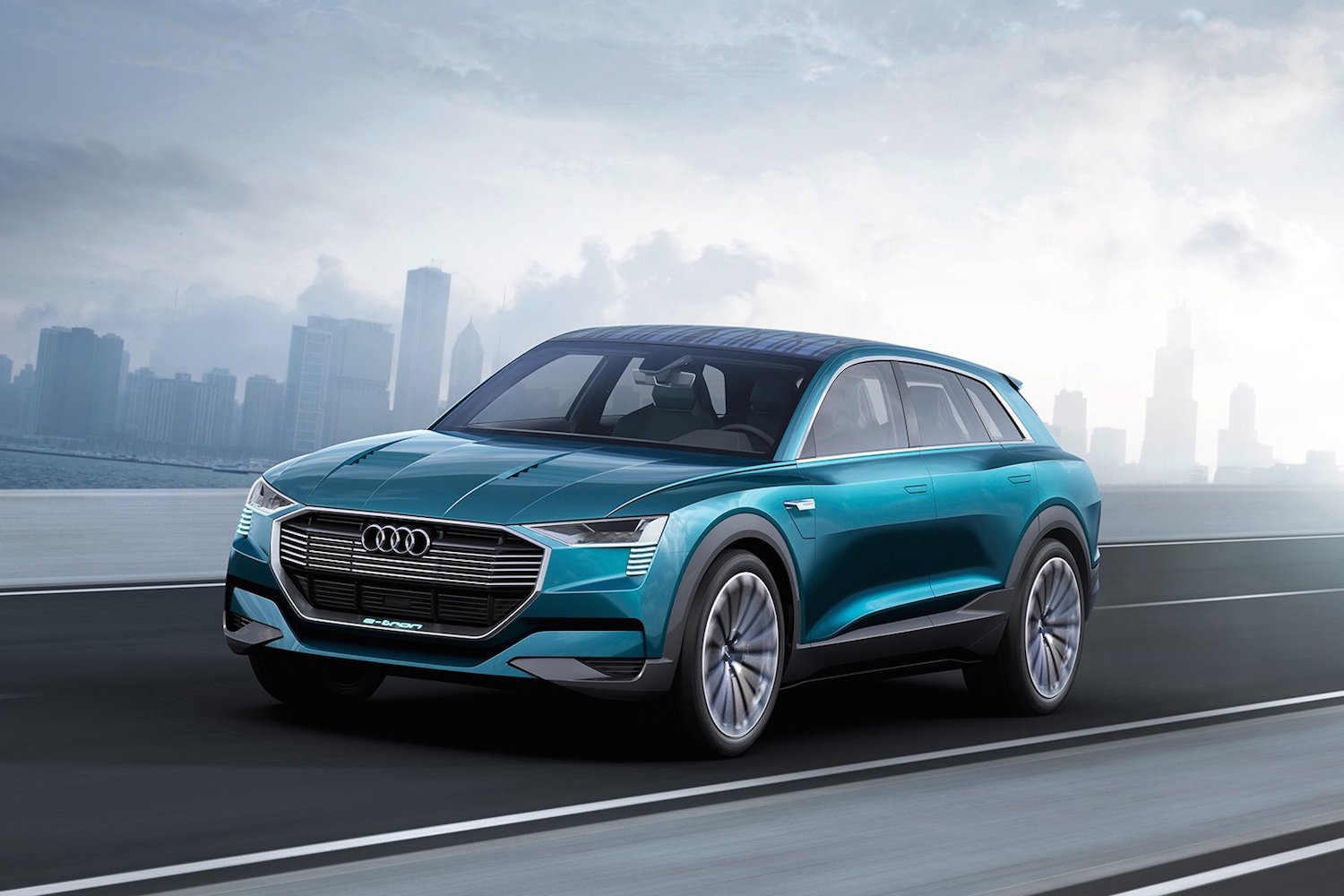 Audi unveiled its new Audi e-tron quattro® concept car at the 2015 Frankfurt Motor Show. The concept previewed an all-electric SUV that Audi is planning to put on sale in 2018. This promise to deliver electric cars is right in line with their history of innovation.
Promising Technology
The electric car has been around for some time, but it has never caught on as the most popular mode of transportation. But in our current climate, car shoppers are seeing the promise of very sophisticated electric cars and hybrid-electric vehicles.
Audi very confidently boasts that by 2025, electric cars and plug-in hybrids will account for as much as a quarter of its U.S. sales. It's exciting to think that these cars could potentially be close in look and feel to other popular styles of modern electric cars, which focus as much on style and performance as they do on efficiency.
What new challenges does Audi face with electric cars?
In short, the new electric SUV will handle well on the road, but it will also need some serious computing power. The electric system can handle much higher variations in torque between the back wheels than the standard mechanical differential on the market, but executives have said that it's important to make sure the software can keep up with it too.
For all these reasons, a lot of Audi's focus is on cutting-edge software development right now.
The new electric cars are likely to feature longer driving ranges than other electric cars. While drivers in urban environments might not mind a short driving range, most customers will want electric vehicles that allow them to go farther per charge so that they can use it as their primary vehicle.
What else is in store for the automotive industry?
Cool cars are the wave of the future, and Audi is making sure that they are getting into the game early to stay on top of new technologies and developments. The Audi e-Tron quattro® is shaping up to become one of the most anticipated electric cars on the market, and everyone is excited to see how it turns out.
At DCH Audi Oxnard, we're proud to deliver vehicles of exceptional value and versatility. We aim to deliver a dealership experience that provides a wide range of choices so that our customers can find exactly what they are looking for.
For more information on current and future Audi models, contact or visit us today.
Image: Audi