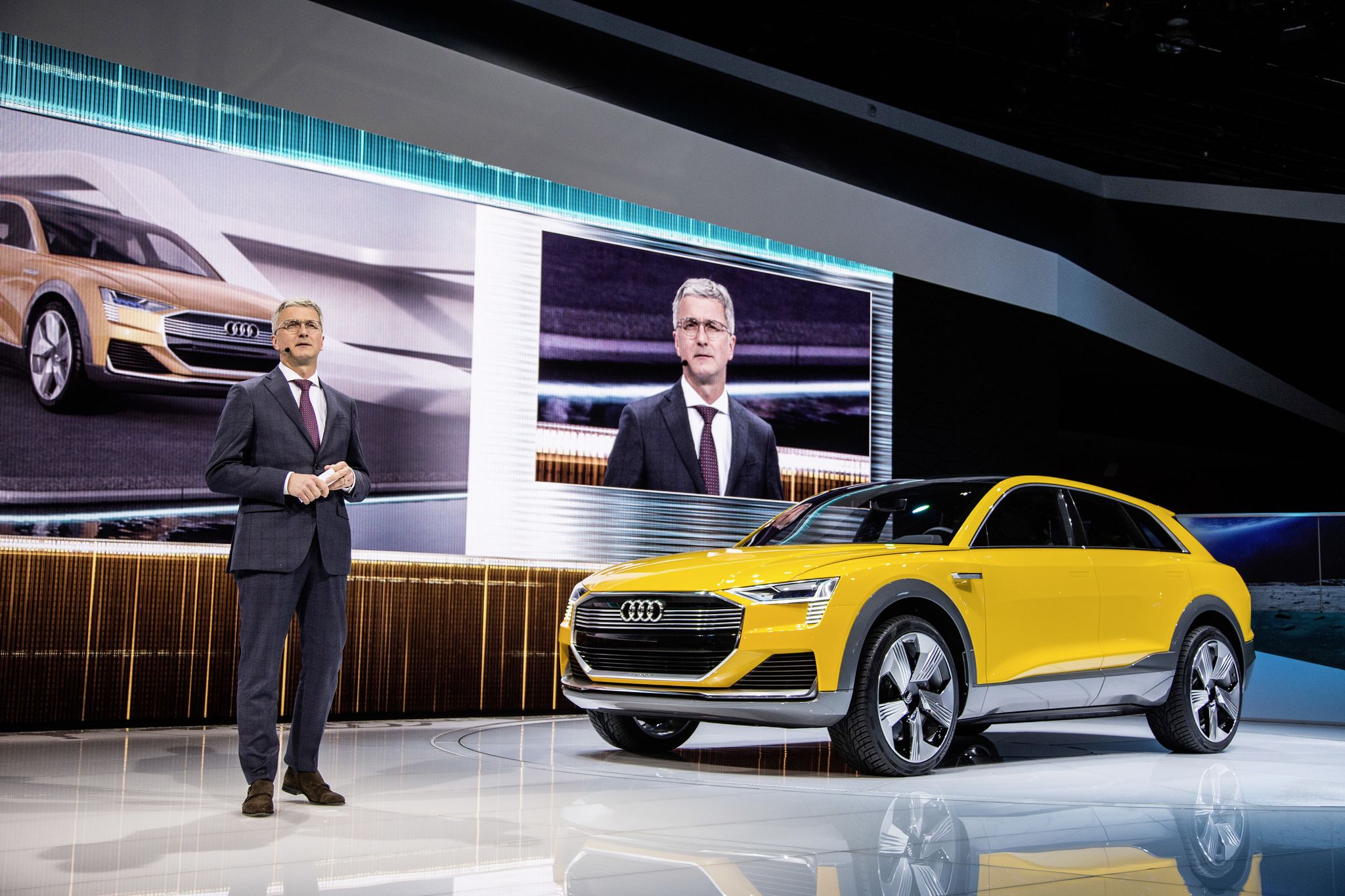 When it comes to design, few automakers dare to dream like Audi. One of the cornerstones of Audi's progressive design philosophy has been its willingness to explore the unexplored; to go beyond what is expected of a vehicle and deliver something more. While the rest of the industry is preoccupied with watching and following marketing trends, Audi designers are busy developing the cars of tomorrow—for today.
So it comes as no surprise then that Audi's latest vision of tomorrow was recently honored for its forward-thinking approach to vehicle design.
Winner of the EyesOnDesign Award for best Concept Truck at the 2016 North American International Auto Show, the Audi h-tron quattro® is a remarkable case study into the future of sustainable transportation.
It was selected by a panel of design leaders representing worldwide auto manufacturers and design chiefs from top design schools around the country. The awards honor the best production and concept vehicles that make their worldwide, auto show debuts at NAIAS.
The 5-door h-tron quattro® offers a glimpse into how the German luxury brand would combine hydrogen power with iconic quattro® all-wheel drive.
Under the hood, a 110-kW fuel cell is paired to a compact lithium-ion battery, which acts like a turbocharger to supply extra power during hard acceleration. A drag coefficient of just 0.27 allows the award-winning vehicle to cut through the wind with ease and boosts the car's range to up to 373 miles.
The h-tron quattro® concept is positioned between the Audi Q5 and Q7 SUVs. It measures in at 5-feet- 1-inch tall, with a design that strongly resembles a sports coupe. If nothing else, the h-tron quattro® concept underscores Audi's determination to deliver transportation that is guided by performance and sustainability.
It may be some time – if ever – before we see the h-tron quattro® concept in production form. In the meantime, we encourage you to stop by or visit DCH Audi Oxnard and explore our lineup of Audi vehicles. The car of your future could very well be on our lot right now.
Image: Audi